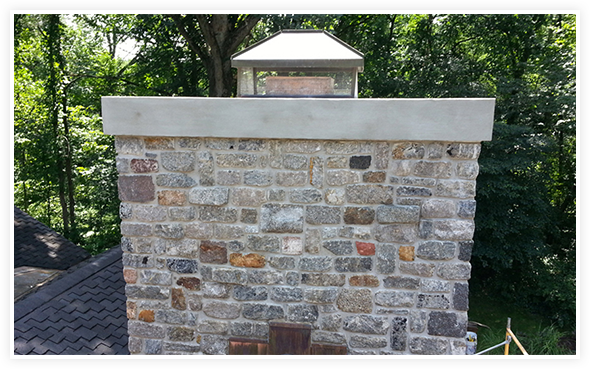 Fix your damaged chimney and avoid health and structural risks
CT's Masonry & Caulking Repair Inc. offers complete chimney inspection and repair or rebuilding services throughout Rockford, Northern Illinois, and Southern Wisconsin.
If your chimney has cracked or is structurally unsound, you may need for it to be either repaired or rebuilt. We will come inspect your chimney and give you a free on-site estimate before we begin any work on your chimney.
Chimney repair
Concrete chimney crowns
Chimney rebuilding
Chimney inspections
Receive a warranty with all chimney repairs
We offer warranties on all of our chimney and masonry work for your convenience and peace of mind. As
members of the Better Business Bureau, we guarantee honest and reliable service to all of our customers.
FAST AND RELIABLE SERVICE FOR YOUR PROJECT OR A QUICK FIX, WE DO IT ALL!